Woman in Red,
Companion of the Savior,
Apostle to the Apostles,
Maria Sophia,
Daughter of Sion,
The Medium of Secret Revelation
"These are a few of the titles accorded to Mary Magdalene.
She is calling to us now to remember the lost feminine chord in the song of the Beloved.
She is calling for the return to beauty and truth as healing unguents for us all."
—Ani Williams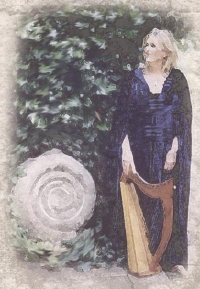 Short clips from each track:
The Beloved's Flute
Flight from Palestine
Templars of Toulouse
Burning Wish
Marian's Chalice
Les Chansons Du Mystere
Return of Venus
Santa Maria Gualdalupe
Bride of Avalon
"And all shall be well
And all Manner of thing shall be well
When the tongues of flame are infolded
Into the crowned know of fire
And the fire and the rose are one."
— T.S. Elliot, The Four Quartets
"I flame above the beauty of the fields
I shine in the waters
In the sun, the moon and the stars
I burn."
— Hildegard of Bingen
"May the burning wish of your heart unify
heaven and earth."
— Aramaic Prayer of Jesus by Neil Douglas-Klotz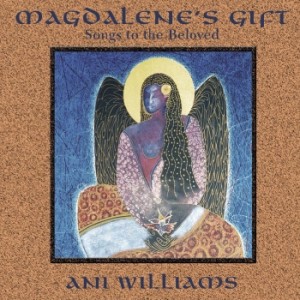 "It's BEAUTIFUL! This CD's exotic, spicy Middle Eastern tone and timbre, and Ani's ethereal voice come highly recommended!"
—Posted on www.magdalene.org/music August 2005
"Magdalene's Gift is really lovely…I play it again and again. I told my agent about it!"
—Ki Longfellow, author of 'The Secret Magdalene'
"Ani has created a wonderful kind of magic here!"
—Brooke Medicine Eagle, recording artist and author of 'The Last Ghost Dance' and 'Buffalo Woman Comes Singing'.
"I was taken aback by the beauty of your music and voice and your incredible healing ministry."
—Father Jorge Eagar, Director of the Shrine of Holy Wisdom