QUESTS OF THE SPIRIT
Feminine Paths of  Healing, Voice and Empowerment
Until further notice, Ani is currently offering tours for private groups upon request. Pilgrimages for two or more people are tailored to your wishes:
Discover Catalonia's Temples of Venus-Aphrodite, Isis, Serapis, Artemis, Asclepius-Hygeia, on the spectacular Mediterranean.

Dive into Girona's city of Kabbalah secrets and gardens of the angels.

 Walk in Mary Magdalene's footsteps to hidden places of alchemy and beauty in France and Spain.

Discover a 6000 year old pilgrimage path

"Way of the Stars"

and megalithic stones and temples to the Goddess that marked the path, preceding the Compostela by 5000 years!
These stories and more are in Ani's book

"Guardians of the Dragon Path–A Magdalena Meridian Across the Pyrenees"

to be released June 2023!

Travel the ancient paths of wise women who guided humanity throughout the ages–in ancient temples, springs, and pristine mountains. 

Discover the healing traditions of Artemis, Isis, Venus-Pyrene, Hygeiea, and the Magadalene initiates in this region's most beautiful sacred sites. 
Feel the power of this land, where the Pyrenees mountains meet the Mediterranean Sea in an alchemical dance of fire and water. 
Experience an immersion in Hermetic-Sophianic Sound Traditions and experience the transformation within yourself.
The Pyrenees region is alive with the sound science and wisdom traditions of early Christian mystics, Arabian alchemists, Jewish kabbalists and Greek temples of healing. Come to Catalonia, where Our Lady of Montserrat reigns as Queen of Heaven and Earth. Join me to explore France's hidden springs and healing thermal waters–Cathar and Troubadour castles, and medieval churches where the soaring acoustics open the portal of remembering.
Throughout the Pyrenees region in both France and Spain there remain the dragon paths and memories of the Great Mother Goddess. She is known as Mari, Magdalene, Sophia, Artemis, Isis, Venus, and Pyrene, and Nuestra Dona con la Copa. 
Multiple appearances of Our Lady with the Cup occurred in the Pyrenees region and several hundred apparitions of Nuestra Doña are documented by the Catholic Church. She came as a healer, awakener and as a voice of the divine.
Throughout your pilgrimage, we will balance the depth of the sacred with the joy of delicious food, wine from local vineyards and good humor.

Why travel with the healing sounds of Ani Williams? 
The Song of the Troubadour's Harp rings through the Ancient Springs, Chateaux and Chapels, enchanting the heart of nature, stirring us to remember. For more than twenty-five years, Ani Williams has been guiding groups to places of power. She brings a wealth of knowledge of the sacred landscape, the history and mystery of the region. With live music and chant, the ancient shrines come to life, evoking a deeply transformative experience for every participant.
"Questing is an adventure to bring into fulfillment your gift to the world, which is yourself."
~Joseph Campbell
What is a Pilgrimage and the Grail Quest?
A pilgrimage is a return to the center of the circle of life, taking time out from our fragmented and fast-paced world. It provides an opportunity to become inspired, re-dream our lives and to step beyond what we imagined to be possible. A pilgrimage is a quest for the sacred.
For individuals in today's stressful and sometimes chaotic world, a pilgrimage could be defined as a necessity for spiritual survival…to reconnect with beauty, nature, spirit and what we each consider to be food for the soul.
The Grail Quest is a path traveled by countless pilgrims throughout the ages, seeking to find a way out of the Waste Land of suffering and forgetfulness. In Grail legends, the Waste Land according to Joseph Campbell, is the place where the vitality, spontaneity and meaning of life has gone. Our quest today is to recover that which is authentic, sacred and magically alive in each one of us, a return to the center and our essential nature. Through pilgrimage we discover that which my Tibetan teacher would term Ground Luminosity, the radiance that we truly are.
Watch Ani Williams create an impromptu rendition of Hallelujah during the Song of the Grail Pilgrimage September 2014 at Puivert Chateau.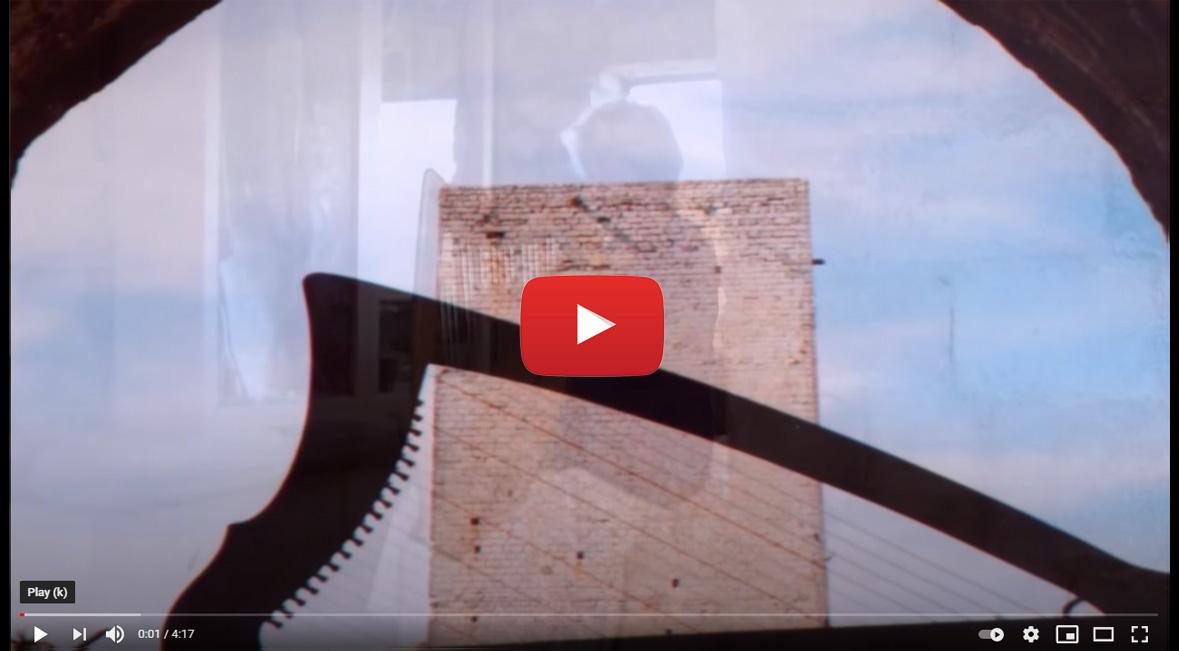 Tour Magdala in beautiful Rennes-le-Chateau and the Aramaic Lord's Prayer in Magdalene's Church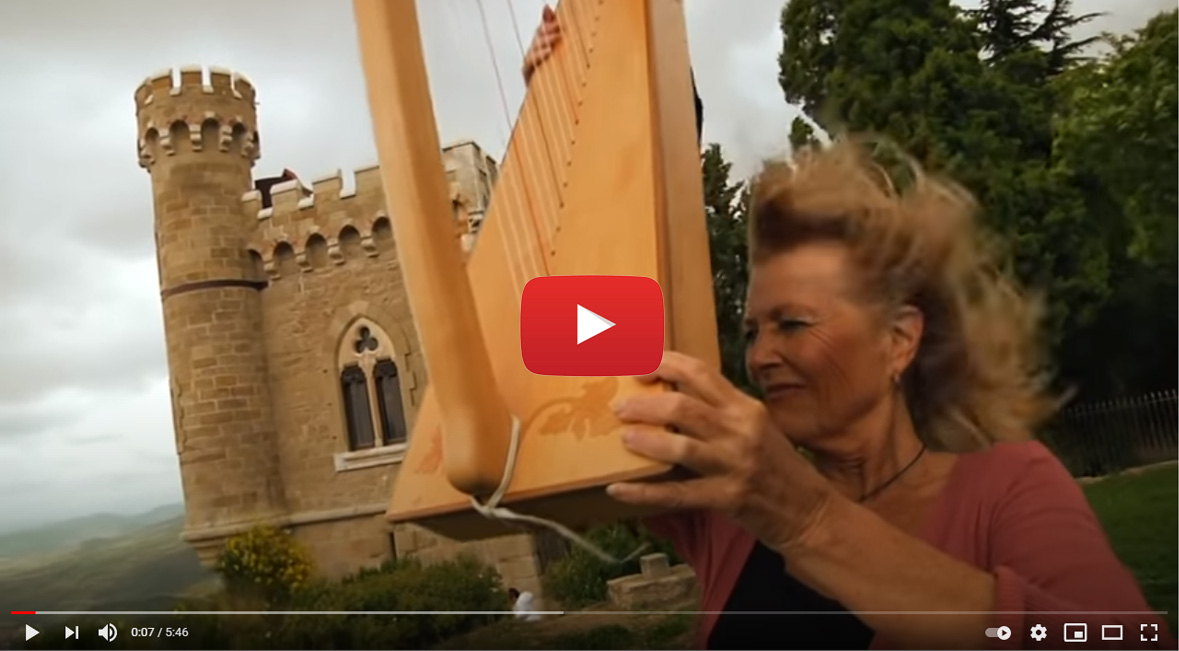 Song of the Grail Television Interview with Ani Williams by Nancy Bloom on Life Passages:

click link below image: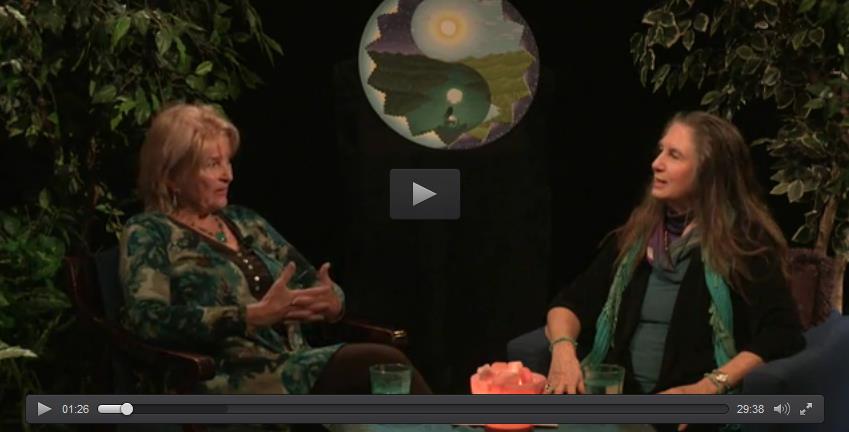 Testimonials from participants:
"What a wonderful time that I had. You put so much planning and care into the pilgrimage and it really showed. I will never forget it." 
Gail Southwell, retired business executive
"Ani, I want to thank you for a wonderful experience. You were an excellent pilgrimage leader, everything went so smoothly, and I had experiences of places, people, and the spiritual that have left lasting impressions on my life."  
Jill Dubisch, Anthropology Professor and author of Pilgrimage and Healing
"A trip of a lifetime—it was perfect!" 
Nancy Myers, author
"Since our pilgrimage, I have found myself humming and dreaming of the songs we sang and chanted together in magical places along the way. The things I learned on the tour are helping me overcome the fear and anxiety in taking the next step in my life."
Young business executive
"A heartfelt thank you for such a wonderful trip and creating a very special experience for all of us. You truly live your mission and help others as we enter into the crossroads of life."  
Judith M.
"Gratitude to you forever for opening so many doors!" 
E. Lee, world traveler
"Thank you so much again for sharing the places and more importantly, the people along the tour that are near and dear to your heart and inner experience.  And Costa Brava… Woo hoo!"  
Suzanne S.
"I loved your Song of the Grail pilgrimage!  You put much energy and love into this 9 day spiritual adventure. I am so grateful to have been a participant."  
Oregon mother