Recorded in the pyramids and temples of Egypt during the Harmonic Convergence, August 1987.
"Beautifully woven in delicate strands of sound. Timeless, transformative, recommended!"
– LADYSLIPPER RECORDS and their 1989 top 24 pick
Short clips from each track:
01 Mycerinus Triple Goddess
02 Procession Of Isis
03 Queen's Chamber
04 Saqqara Song To Rhea
05 Isle Of Philae
06 Denderah-Hana-Ina-Anu-Ana
07 Voice Of Nut - Sky Goddess
08 Dance To Horus
09 Edfu Double Pipes
10 Queen's Chamber II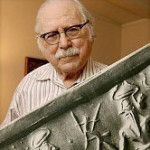 Williams' harp on 'Song of Isis' is the closest I've come across to the Sumerian cuneiform musical notation!